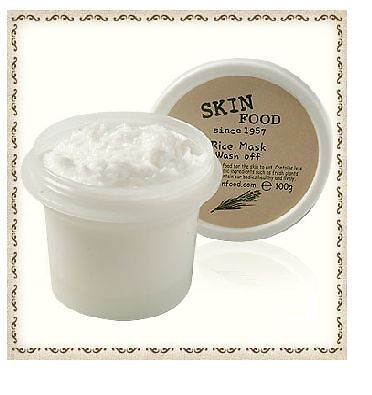 Overall rating: 9/10
Packaging rating: 8/10
Price rating: 10/10
Review:
Pro :
Skin Food rice mask
is great because it a 2-in-1 product.It gently exfoliate the skin ,getting rid of dead skin layer and moisturise the skin @ the same time.Thus skin becomes brighter &feel smoother after each use.And make up application is a breeze as make up glides on effortlessly.Make up stays on longer too. This mask can be used on its own or use it before putting on other mask like anti-ageing,hydration,deep cleansing mask etc.
The price is affordable ,especialy for college students as its rm 44 for 1 jar which can last about 3-6 months with frequent usage.
Cons: The only thing i dont fancy about this product is its packaging.Will have to use a spatula to dig out the contents to avoid possible microb contamination from finger dipping.
Cons:None
Repurchase:
yes,definately!